Map .....
Yacolt, WA to Yacolt, WA - Google Maps
It was beautiful Friday morning so about 10:00am when it warmed up a bit I lit out without a clue where I was going.
I ended up on the Oregon Coast early afternoon so I got myself a beer and some chicken at the local Safeway store in Newport then headed down to the beach for lunch and a short siesta in the sun while listening to the surf.
It was only about 60 degrees on the beach,a little cooler than the 70's inland but not windy so still very nice.
I headed South on the PCH as far as Waldport then turned inland along the Alsea River.
Much to my dismay and unexpected due to that lie'n weatherman's forecast of nut'n but sun I ran into stormy weather.
:shock:
It wasn't too bad though,isolated cells with a few showers.
When I got back to the central Willamette valley I had to chose whether to head North for home or head East over the Cascades and stay at our home in Redmond.
Big storm cells and rain streamers to the North made the choice for me so East I went.
That may have been a mistake,65 degree rain vs freezing temps on the mountain pass.
Up there on top was snow everywhere except on the road,just the stripes from the deicer truck on the road which made me a little nervous.
:neutral:
Well it was sunny but cold in the morning and very cold in the Ochoco range mountains of North Central Oregon but the scenery was almost worth freezing my arse off for lol,finally hit warm weather again in the Columbia Gorge and got to ride without leather despite a few showers on the way home.
The sun is out again today! :bluethum:
so it looks like Spring may actually be here this time.
Only a few pics,the cold and rian and long hours of twisty two laners kept the camera in the bags most of the way.
This 747 at the Evergreen Air Museum is going to be part of a waterslide,should prove to be interesting.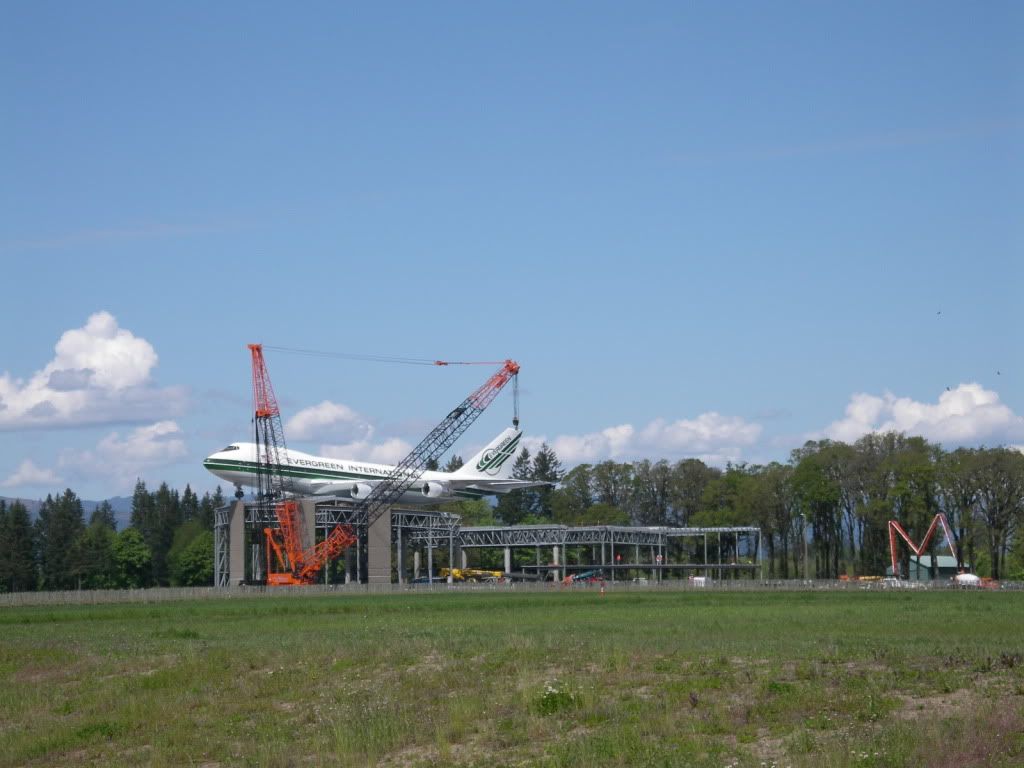 Sun and surf at Boiler Bay.