Discussion Starter
·
#1
·

Motorcycles designed for high-speed and maneuverability are usually equipped with wide high-performance tires providing secure contact with the road to nail those sharp corners when you are in a hurry. On our digital shelves, we've gathered a huge catalog of sportbike tires designed to unlock the full potential of your machine. Here you can find tires for any weather and temperature conditions. All you need to do is browse through available options of different sizes and load and speed ratings.
The tires that we offer will take your riding to a completely new level with significant improvements in handling, cornering, and grip. They are built by reputable brands that push the boundaries of what's possible and create products that exceed expectations. Check out our top-3 picks for best sportbike tires by Pirelli, Michelin, and Bridgestone available at our store. We are curious to know what tires work best for you? What do you have on your bike?
PIRELLI® - ANGEL GT II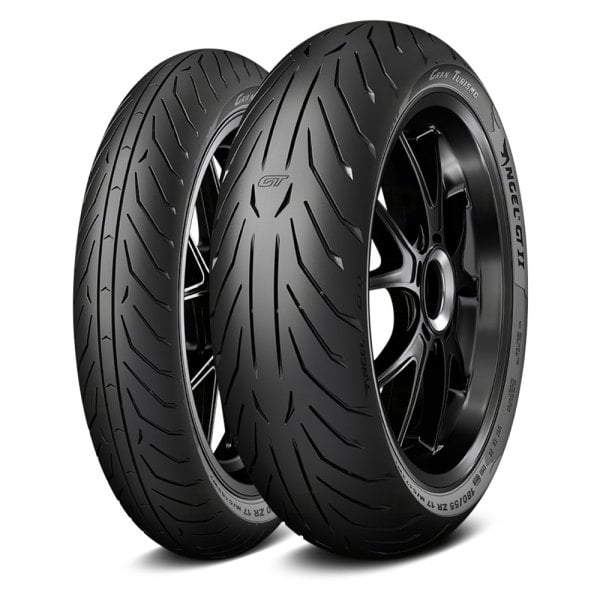 Features:
• A significant improvement on bike handling thanks to a consistent footprint, regardless of your lean angle
• Versatile for both touring and pushing hard, making the best out of the latest generation of electronic rider aids
• Delivers outstanding performance in wet conditions
• Prevents the need for unnecessary steering actions which improves comfort
• Precision handling in line with Pirelli DNA that elevates mileage within the segment
• Dual compound layout on rears
Sizes:
120/60 ZR17F (55W)
120/70 ZR17F (58W)
150/70 ZR17R (69W)
160/60 ZR17R (69W)
170/60 ZR17R (72W)
180/55 ZR17R (73W)
190/50 ZR17R (73W)
190/55 ZR17R (75W)
120/70 ZR19F (60V)
MICHELIN® - PILOT ROAD 4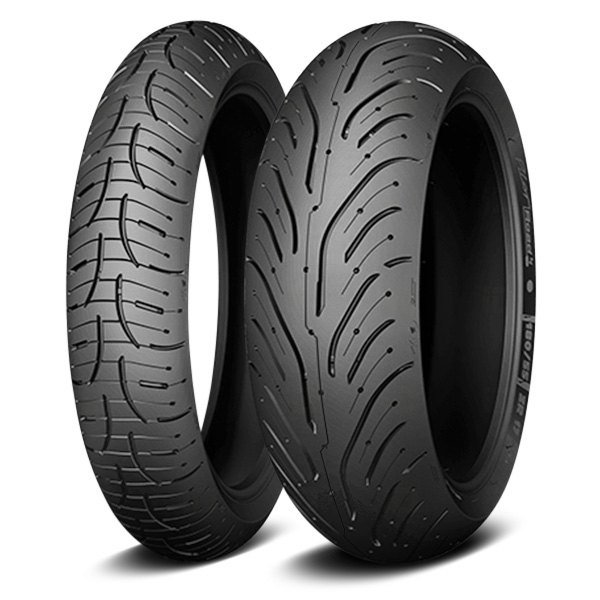 Features:
• Outstanding on wet roads, especially when braking
• All-season street tires are versatile and long-lasting
• Last longer thanks to 2CT technology with brand new tread compounds
• Chamfered sipe edges that help prevent abnormal wear in extreme conditions and under heavy braking
• Thanks to new XST+ sipe technology, braking distances are reduced even on wet roads and very slippery surfaces like white lines and pedestrian crossings.
• Provide optimal grip when cornering
Sizes:
120/60 ZR17 (55W)
120/70 ZR17 (58W)
150/70 ZR17 (69W)
160/60 ZR17 (69W)
180/55 ZR17 (73W)
190/50 ZR17 (73W)
190/55 ZR17 (75W)
BRIDGESTONE® - BATTLAX SPORT TOURING T30 EVO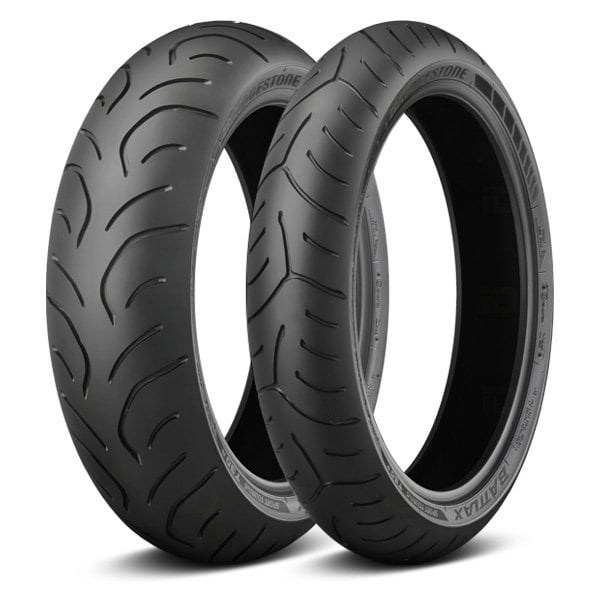 Features:
• High dry and wet performance
• Straight-line stability required for a touring tire
• Make long-distance touring safer and more enjoyable
Sizes:
Front
120/70 ZR17 M/C (58W) TL
Rear
160/60 ZR17 M/C (69W) TL
180/55 ZR17 M/C (73W) TL
Click on the image to enter the product page at MOTORCYCLEiD.com and check Product Options for more information
To browse the full catalog of sportbike tires at our store, please click the "Shop Now" button below:

If you have any questions, feel free to contact us here or call our specialists at 888.903.4344​