I had a pair of Bieffe Airtech lids - supposedly the lightest and best vented helmets in their day.
About a month ago, I got an Arai, RX-7 RR. The manual is 11 or 14 pages long. Right off the top of my head (pun intended) I think it has 6 intake vents and two or four exhaust vents. This doesn't include the mechanism that will lock the visor in a slightly open "venting" position.
It also feels like it weighs about 1/10 what my Bieffes weigh.
Overall, I think it's the best lid I've ever tried on.
Oh yeah, I got the McCoy Slide King race replica - which we all
know
is the coolest and fastest....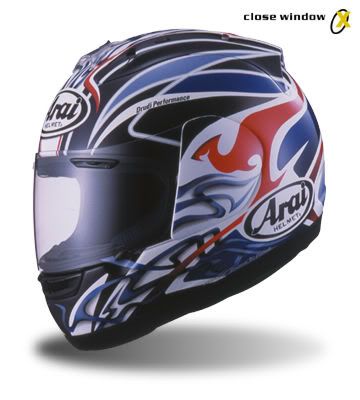 Bottom line though - try on lots of models and see which one feels the best on your head. Cheers.