I've got these Alpinestars - I got them on clearance sale for about 12,000 JPY ($115 USD).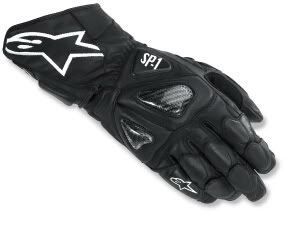 That said, I also wear a pair of leather work gloves (I got a box with three pairs at Costco for $20) - depending on what jacket I'm wearing. The A-stars don't fit with my Ballistic jacket.
Then, for cold weather, there's my army issue lined gauntlets - designed for tank crewmen, they work great as cold weather riding gloves.