so about 2 months ago i baught my wife a 07 ninja 250 we are in the process of teaching her to ride it and she's doing awesome, we will be putting her through the msf course in a few weeks or so.
anyways... we had to "make it pretty" and so my dad and I are using her bike as a side project...
so far we have done:
rear finder eliminator
integrated tail and turn signals
flush mount front turn signals (asiancycles)
pink tribal butterfly tank pad
and a pink tank bag to match
its black btw and we stripped the red graphics off the side.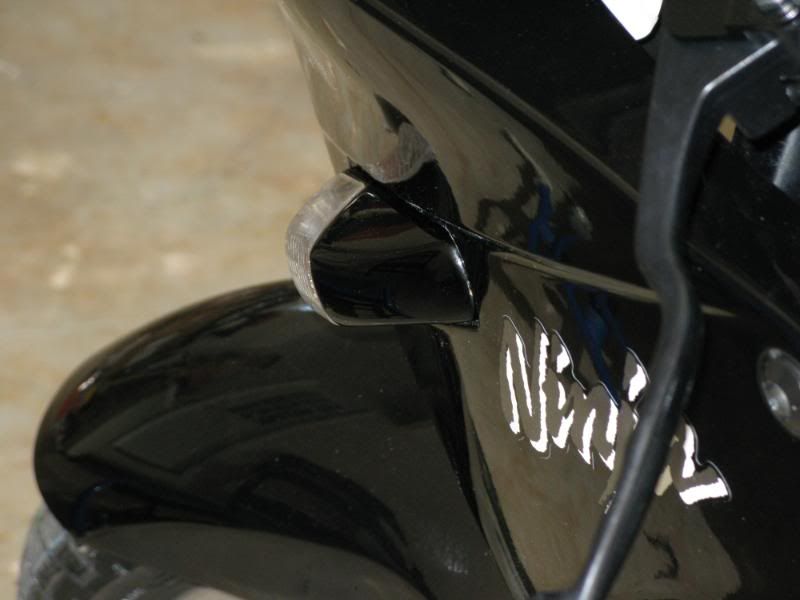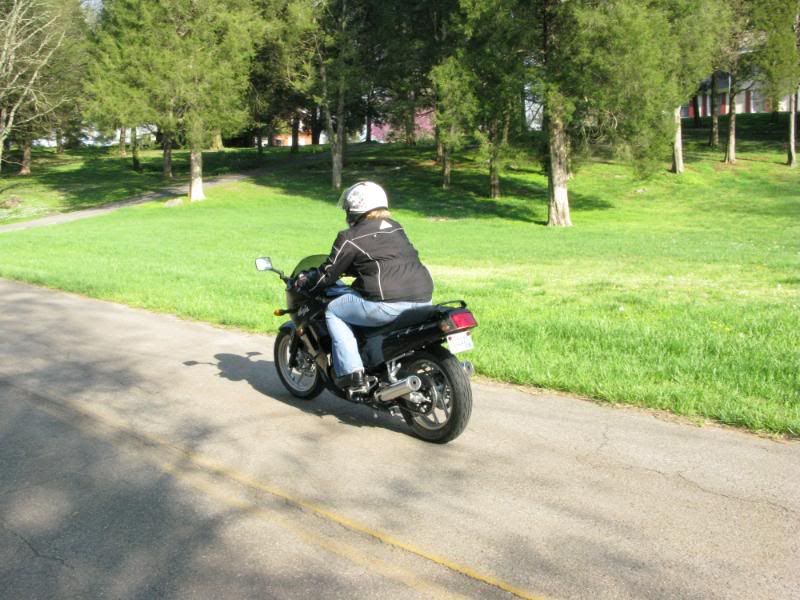 future plans:
250 - 500 rear suspension swap
sport bike mirrors for the front (she thinks they look like bug antennas)
some sort of graphic down the side not sure probably a pink butterfly of some sort.
probabley a new seat wrap, one that looks like a solo seat, probably leave passenger part black and the solo driver seat a pink of some sort.
eBay Motors: Ninja 250 Custom cowl look Seat Cover (item 380002013326 end time Apr-30-08 22:18:06 PDT)
she absolutely loves the bike and i enjoy taking it for brisk rides down the road... its a fun bike its got me wanting to buy a ninja 500 once i pay hers off.. i like this body style better than the new one... think about it they had this body style since 88 to 2007 if its not broke don't fix it and they still were selling like hot cakes don't get me wrong the new ones are nice but i never buy the first year model of anything always takes a year or two to work out all the kinks.